Download Buddy 1.8.4: macOS High Sierra and IKEv2 support
Download Buddy has been updated to version 1.8.4. The primary reason for this update is macOS High Sierra, which contains some changes that causes 'issues' in Download Buddy.
Version 1.8.4 solves the following problems related to macOS 10.13:
Downloads were terminated too early when they were resumed more than once.
The status panel in the toolbar had an incorrect grey background.
The Net Radar Add-on in-app purchase page was rendered incorrectly.
The following new features are added:
Download links can now be dragged-and-dropped on the app icon in the Dock.
The Net Radar Add-on supports now the IKEv2 VPN protocol.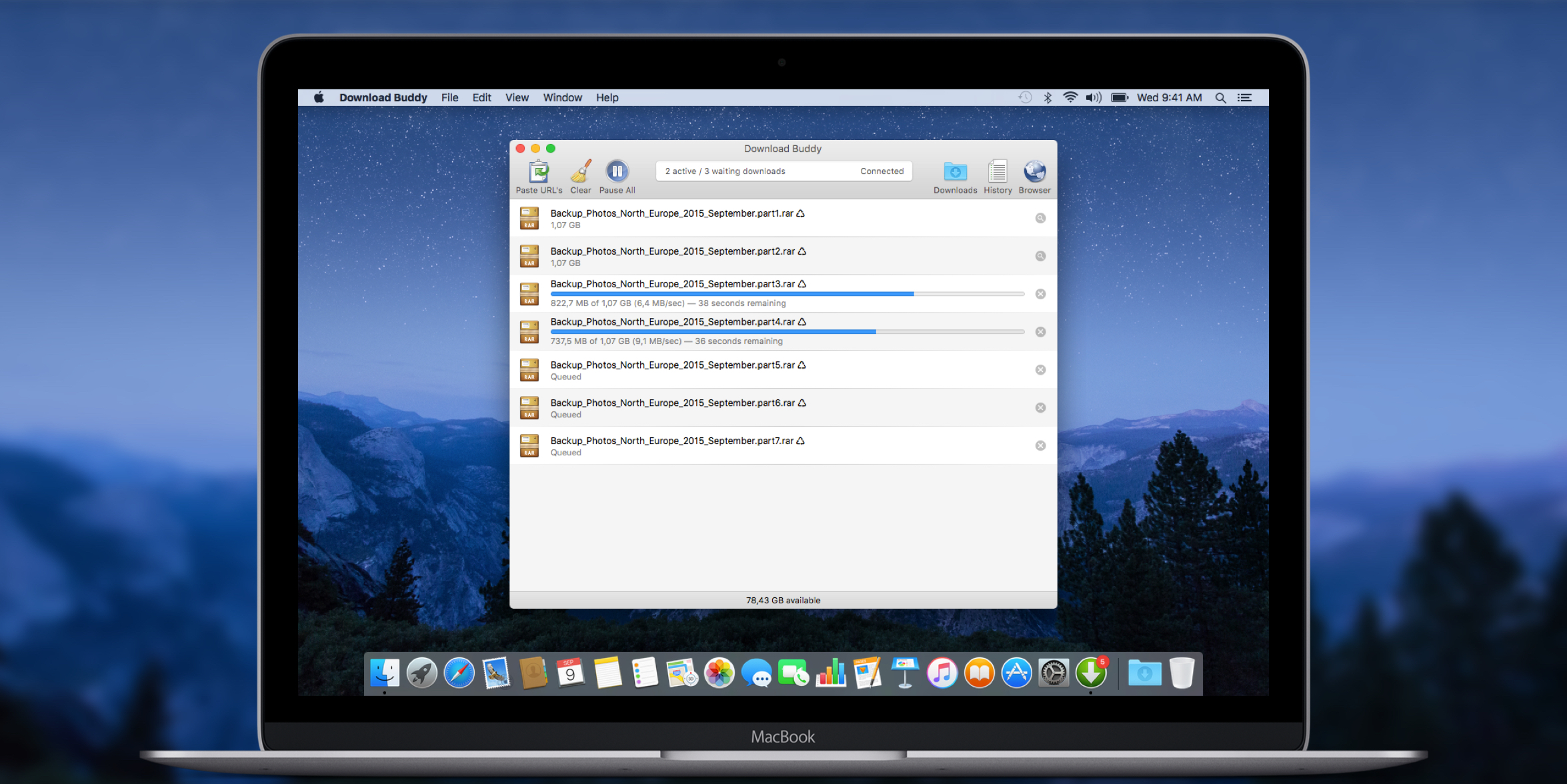 Download Buddy 1.8.4 is compatible with OS X 10.11 or later. The previous version of Download Buddy remains downloadable on the Mac App Store for users with older OS X versions.