Movie Explorer Pro 2.0.3: Improvements and fixes
Movie Explorer Pro 2.0.3 and Movie Explorer 2.0.3 (standard edition) is a minor update that solves some performance issues and adds some small but handy new features.
Improved scanning performance
File scanning and especially rescanning of existing locations could be slow in the previous version. And when setting 'Read embedded metadata' was enabled, rescanning could 'take ages', as some users complained. After some research it became clear that this all was caused by a recent new implementation of progress handling, that seems technically cool at first sight, but very problematic and bad performing in real world scenarios. So we simply reimplemented the 'old way' of tracking progress, and that solved indeed a lot of issues.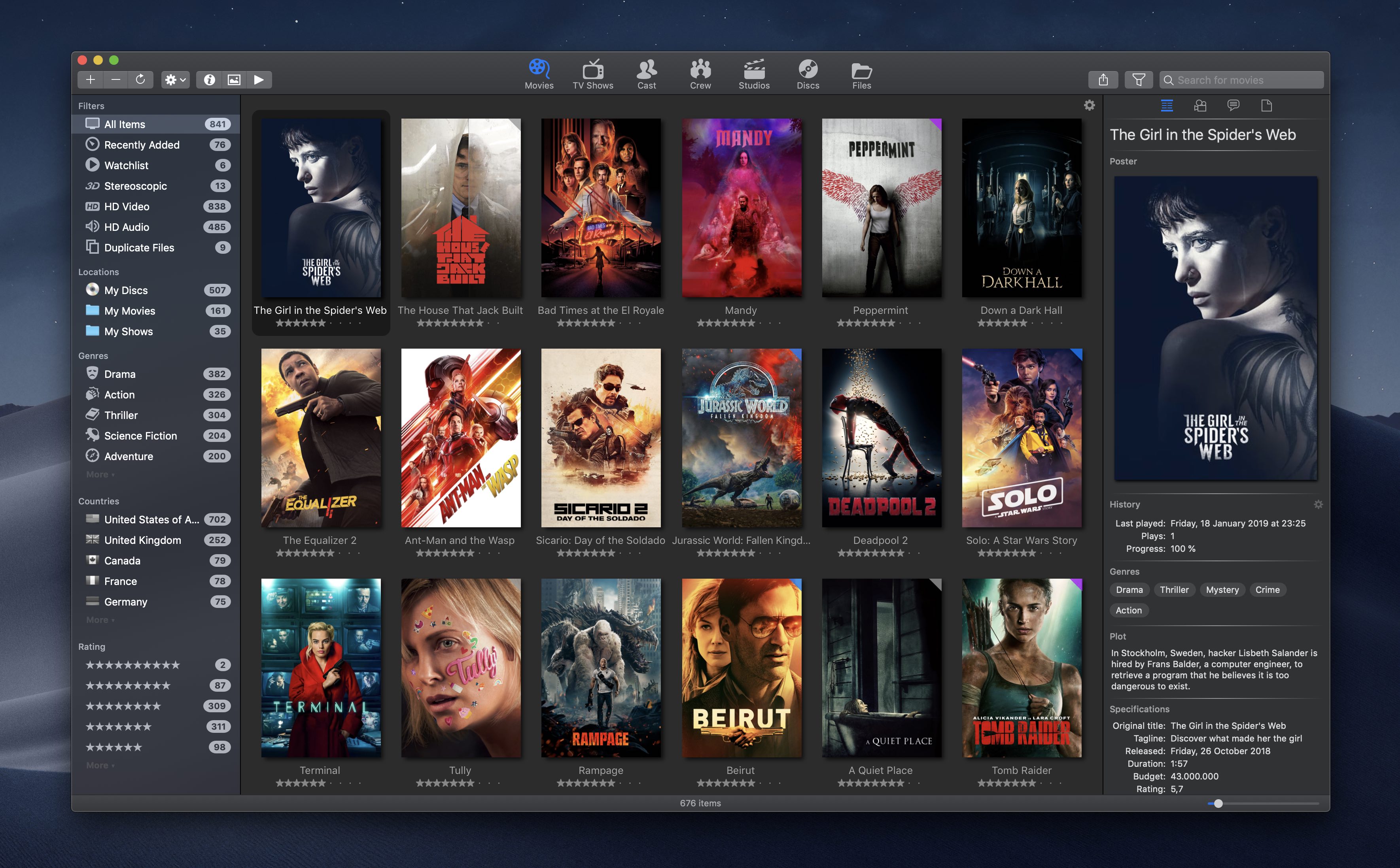 New 'Refresh Metadata' context menu action
The context menu of movies in the Movies view, and the context menu of TV shows in the TV Shows view, now contains a 'Refresh Metadata' menu item. With this you can redownload the TMDb metadata and artwork of the selected movie or TV show. This may come handy in the following scenarios, amongst others:
You want to update the rating and votes count to the current values.
You have updated some aspects of the selected movie or TV show in TMDb, like missing actors, summaries or artwork, and you want to update your catalog with the new data.
You want to download localized metadata and artwork for just one or a few movies, after changing the 'Primary localized data language' setting.
New Query criteria for Discs
When you make a Query for the Disc entity, you can now choose from 4 extra selection criteria. When you select one of these 4 criteria fields, a special dropdown is being presented, filled with predefined values:
Category: The corresponding dropdown list contains Movie', 'TV Show' and 'Collection'.
Condition: The dropdown contains values like 'New', 'Good' and more.
Status: The dropdown contains values like 'Catalogued' (which is the default), 'For Sale' and more.
Type: The dropdown let you choose between 'Blu-ray', 'Blu-ray 3D', 'Blu-ray 4K', 'DVD' and 'DVD HD'.
The current value for these 4 fields can be changed in the Disc editor, which appears when you double-click on a selected disc in the Discs view. The Discs view is part of Movie Explorer Pro.
Other fixes and improvements
The minimum thumbnail size in the Movies and TV Shows view has been decreased. This means that you now can display more movies or episodes in the same window.
The processing of data requests for digital disc indexing has been improved. This means less chance that you have to adjust the result of a barcode scanning action.
When you add an unknown barcode, the new disc gets now a default value for field Type, which is 'Blu-ray'.
The initial display of thumbnails in the Discs view has been improved.
Number of digital discs in the sidebar no longer includes unverified discs.
Export and print content sorting is now based on 'cleaned' titles.