Version 1.9.8 of News Explorer for iOS and watchOS contains some useful new features, fixes and tons of small improvements. It is also the last planned iOS update before News Explorer 2.0, which is scheduled to be released somewhere this dramatic year.
Automatic Reader view
News Explorer now supports automatic Reader view: when enabled, News Explorer automatically chooses the correct processing for each article, in order to show the full article. This feature is based on the following two new settings:
Default primary view is a new setting in the Reading section of the News Explorer Preferences. With this you can configure a default setting for the primary view of all your feeds. You can for example open all your feeds using Mercury Reader. This default setting can be overruled on feed level.
Skip feeds with full articles is a new sub-setting which is available when setting Default primary view is set to Mercury Reader or Arc90 Readability. When enabled, articles of feeds with full articles are not processed by the chosen reader view engine. For example, Cult of Mac articles will be processed to retrieve the full article text, while MacRumors articles will be left alone because they are already complete.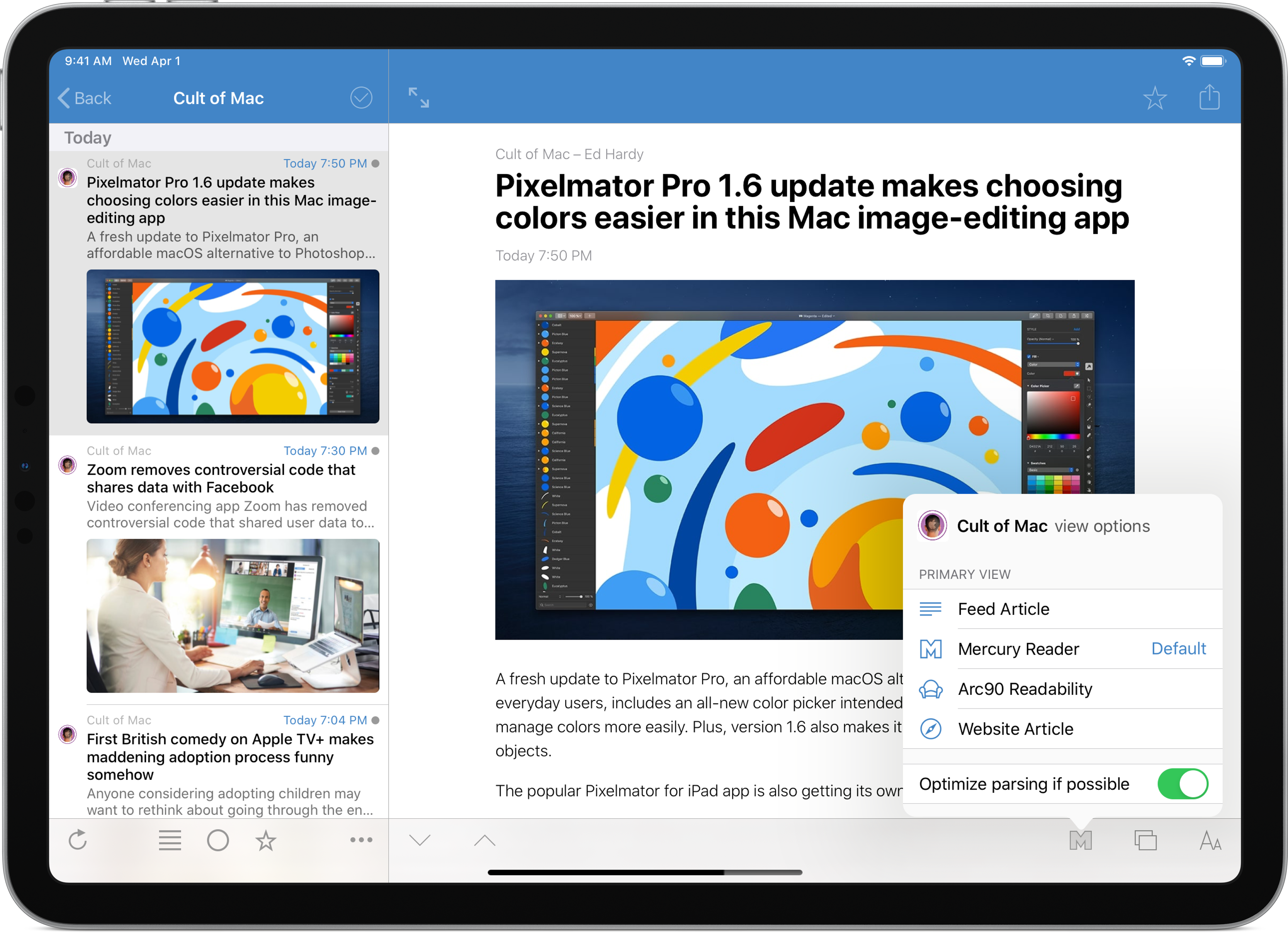 The introduction of Core Data Lab has been received with great enthusiasm by the Apple developer community. Especially after Dave Verwer mentioned Core Data Lab in iOS Dev Weekly, which happens to be one of the most popular newsletters for Apple developers. During this short semi-viral period we received feedback with some interesting ideas, fatal crash scenarios, several 'glitches', and more. This all resulted in development of version 1.1, which is a mix of some new 'must-have' features, some fixes to cover some exotic Core Data 'use cases', and new features that wouldn't exist without the said feedback.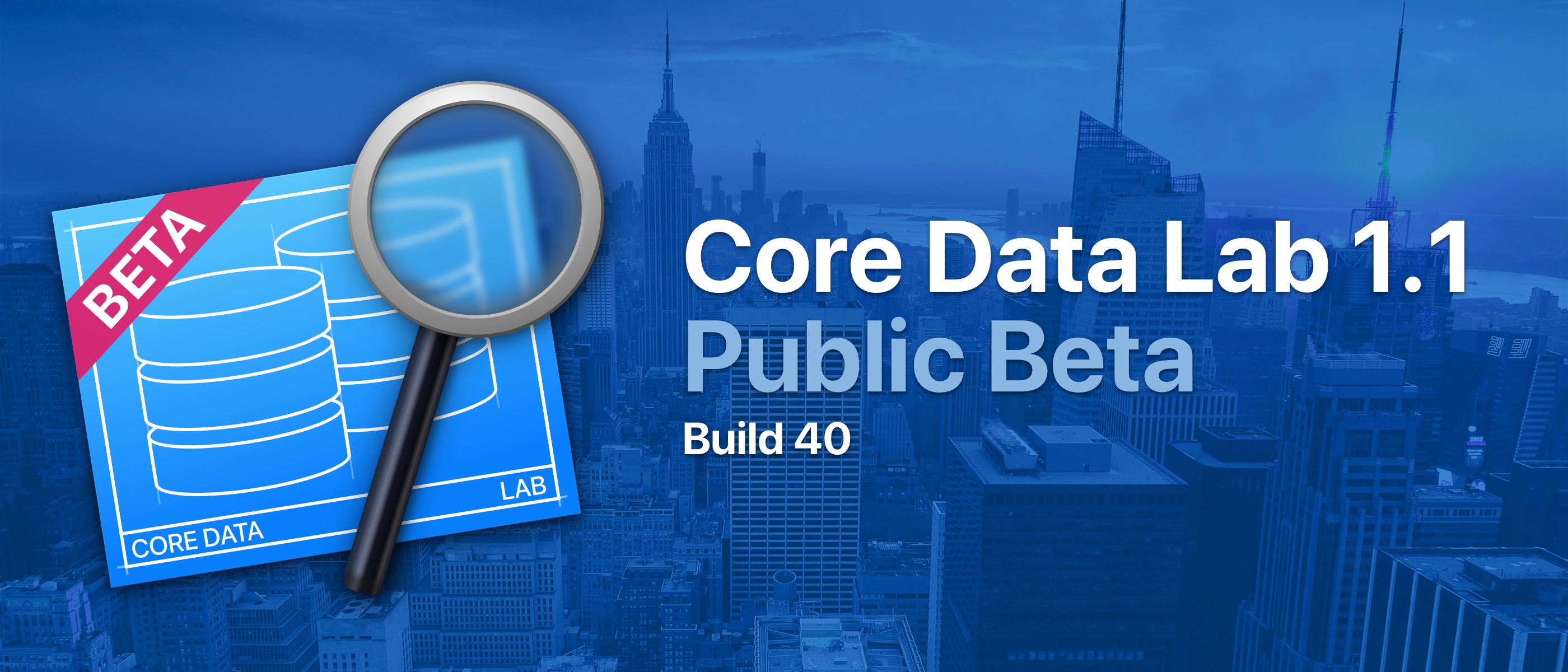 Almost all our apps use Core Data to store all kinds of data. This means that during development, we often want to have direct access to the SQLite data from our Core Data apps, in order to check things, detect errors, diagnose problems, discover data trends, and more.
As a Core Data developer you can use regular SQLite viewers to access this data. But it is never really fun or convenient to work with these apps. They don't know anything about the underlying Core Data Model, so they can't visualize data relationships, they display entities and fields with strange prefixes, show field values in an unpractical way. Many SQLite apps have not been maintained for years, or are not even native macOS apps, so you often have to get used to all kinds of strange GUI stuff.
There are already a few dedicated Core Data viewers. But these are often functionally limited, or have features that are already in Xcode, such as Core Data code generation, or have not been maintained for years and are therefore plagued with bugs and outdated GUI concepts.
So we started to develop a tool ourselves. Over the last few years, our in-house Core Data viewer has grown so much that it would be a waste to keep it to ourselves. So we decided to transform the tool into an attractive app for other developers, and place it on the Mac App Store for a reasonable fee. The proceeds will allow us to maintain the app properly, provide support and add new useful features.