Movie Explorer Pro 2.1.2: Compatibility update
Movie Explorer Pro 2.1.2 fixes some compatibility and other issues with TMDb and with iTunes, or the Apple TV app if you are using Catalina.
Missing posters fix
As part of a maintenance project of TMDb, a lot of posters and other artwork has been deleted. This may lead to missing thumbnails in Movie Explorer, especially for movies and TV shows older than 2 years. The following has been implemented in Movie Explorer, to deal with the image deletions of TMDb:
Automatic poster updates: Movie Explorer will now automatically search for an alternative image when the image reference stored in the catalog is no longer available in the local cache or on the TMDb image server.
Batch update: all posters for movies, TV shows and discs can also be updated in one operation. To to this, choose File > Update Posters in the menu. There are two poster update options:

Update missing images: this will only update the images that cannot be found in the local image cached or that cannot be downloaded from the TMDb images server, using the image reference in the catalog.
Overwrite all images: this will update all poster art for the selected categories. Use this option if you want to export your catalog to PDF or HTML.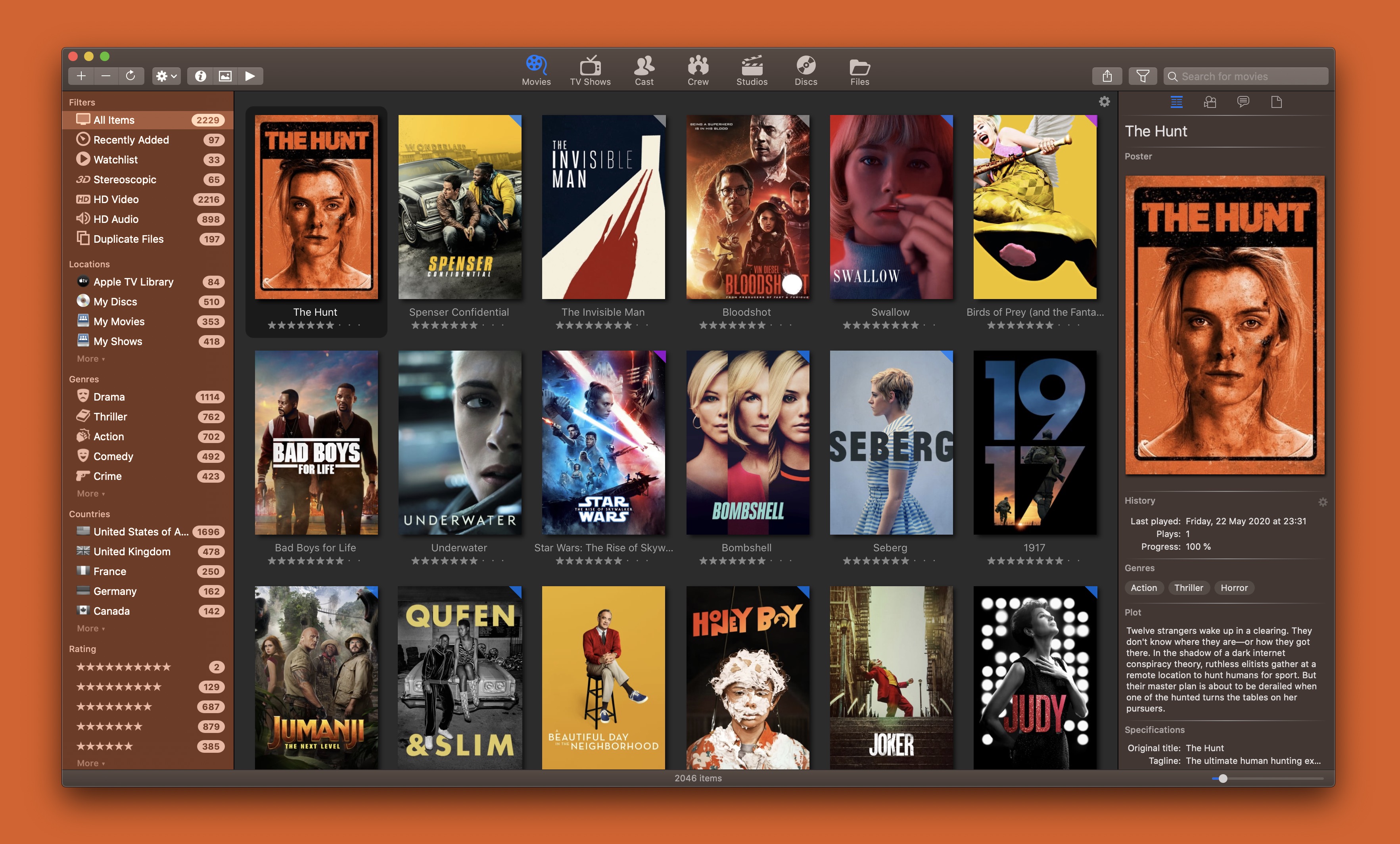 File indexing improvements
The following improvements have been implemented with file indexing:
Matching filenames of movies that include a year is now done on the primary release year of a movie.
When a metadata requests leads to multiple results, all items in the results set are evaluated to find an item with an exact title match. This prevents matching with an item with a higher popularity but without an exact title match.
Title comparisons are performed with exclusion of special characters that are normally not included in filenames like question marks.
When no exact title match with year is available, the data request will be repeated without a year.
If still no exact title match is available after searching without a year, the first match of the search action with year will be used, if available. Otherwise the first result of the search action without year will be used.
Other improvements
The following additional improvements have been implemented:
Opening a file that′s actually a bundle directory with a .dvdmedia extension, will now open this directory with a compatible app, if available. On macOS 10.13, this is the fantastic stock DVD Player app. On newer macOS editions this may be a third-party app like VLC.
Opening a file that has been imported by using the Import iTunes Library or Import Apple TV Library feature, will now be preceded with a one-time file permission dialog before opening the actual file, if the file is stored outside the default iTunes or Apple TV file location.