Movie Explorer 1.8.3: Duplicate volume name fix, and more
Version 1.8.3 of Movie Explorer solves a problem with duplicate volume names. This may occur, for example, when you have two Time Capsule devices with a default 'Data' network share. If you index the first one in Movie Explorer, the volume name of the network share will be 'Data'. So far so good. If you index the second Time Capsule while the first is still connected, macOS will assign a volume name 'Data-1' to the second device. The volume name is part of the file path that is saved in the Movie Exporer database. If you mount the said Time Capsules in another order, then previous versions of Movie Explorer were no longer able to access the files after indexing, because of the different volume names in the database. This all has been fixed in this new version.
New features
The following new features are added:
All settings related to files are moved to a new tab page Files in the Preferences panel.
A new setting Auto correct file paths of remounted volumes is part of the said new tab page. With this setting, which is enabled by default, you can disable the new network file access behaviour described above.
A new setting Inspector poster image quality has been added to the Advanced tab of the Preferences panel. With this you can fine tune how large the poster image should be that's being used in the right side inspector panel of the Movies and TV Shows views.
Tweaks and fixes
The following has been improved or fixed:
A visual glitch with the Preferences panel in macOS 10.12 has been fixed.
The iTunes button in the Touch Bar has been updated, plus some other small details are improved.
Deleting the search text in the Studios view will no longer result in a crash.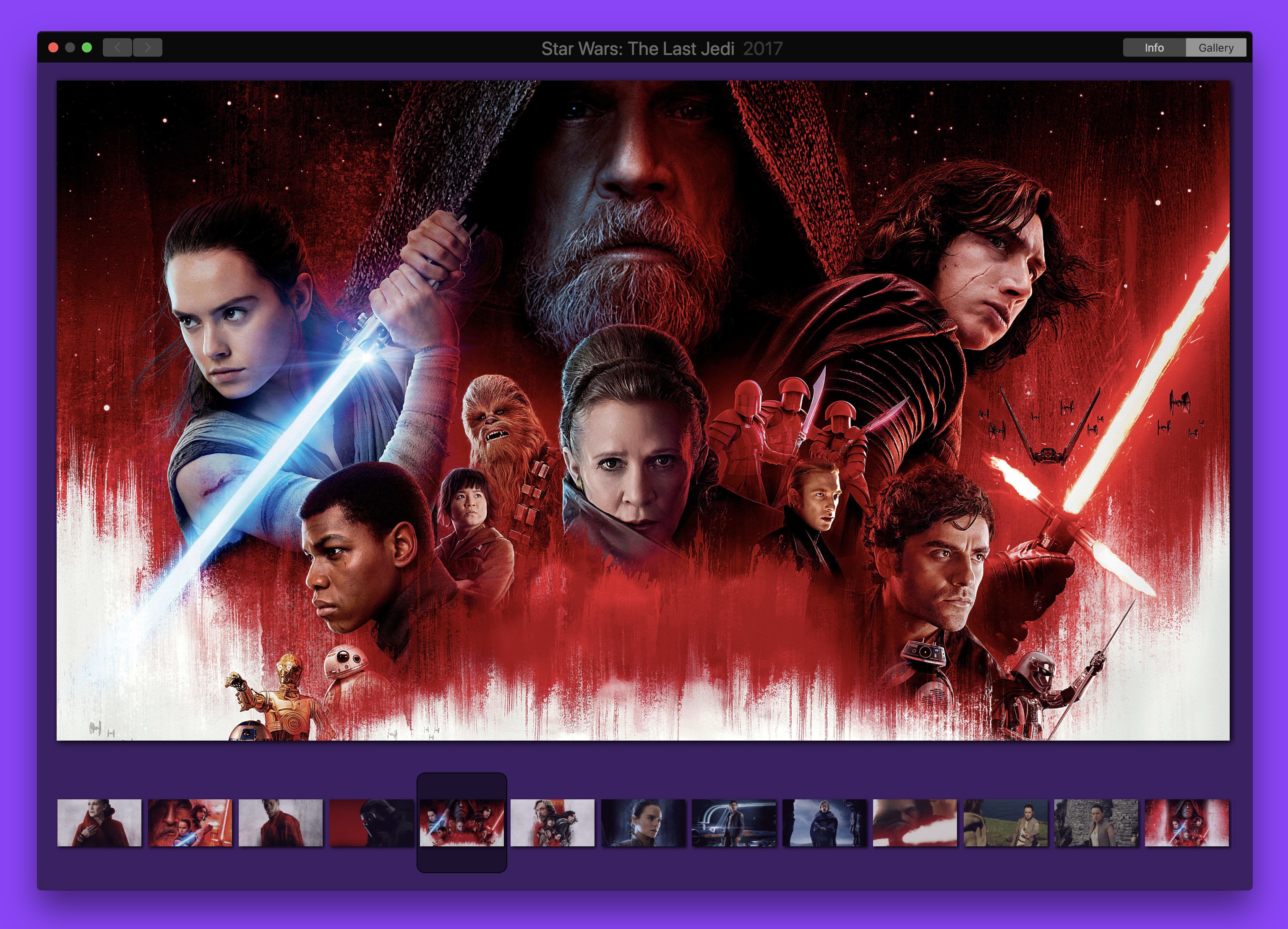 More ⭐️⭐️⭐️⭐️⭐️ needed!
To enhance the visibility of Movie Explorer in the Mac App Store, as in being displayed with the eye-catching orange rating stars, we need still some more ratings. To be displayed with the said stars, we need at least 5 ratings per country. So if you like Movie Explorer, spend a few moments to leave a rating or review. Thank you!