Movie Explorer
If you love movies, you'll love Movie Explorer. Now with full support for TV Shows.

Smart indexing
Movie Explorer scans all your internal, external and network drives for digital movie files like mkv, m4v, avi, mp4 and many other formats and saves them in a movie catalog for off line use.

Movie metadata
All your digital movie files are automatically mapped with cinematic metadata provided by The Movie Database. You can access your files by title, actor, director and more.

Technical specs
Movie Explorer also scans your files for technical data like encoding format, bit rate, video format, resolution, bit depth and audio specifications using the powerful MediaInfo library of MediaArea.

Streamlined and easy-to-use.
Movie Explorer scans all your digital video files and maps them to cinema movie titles using smart filename analysis and with data provided by The Movie Database. The resulting catalog with beautiful rendered thumbnails is your starting point to play your movies, get info, enjoy art work, open IMDb and much more.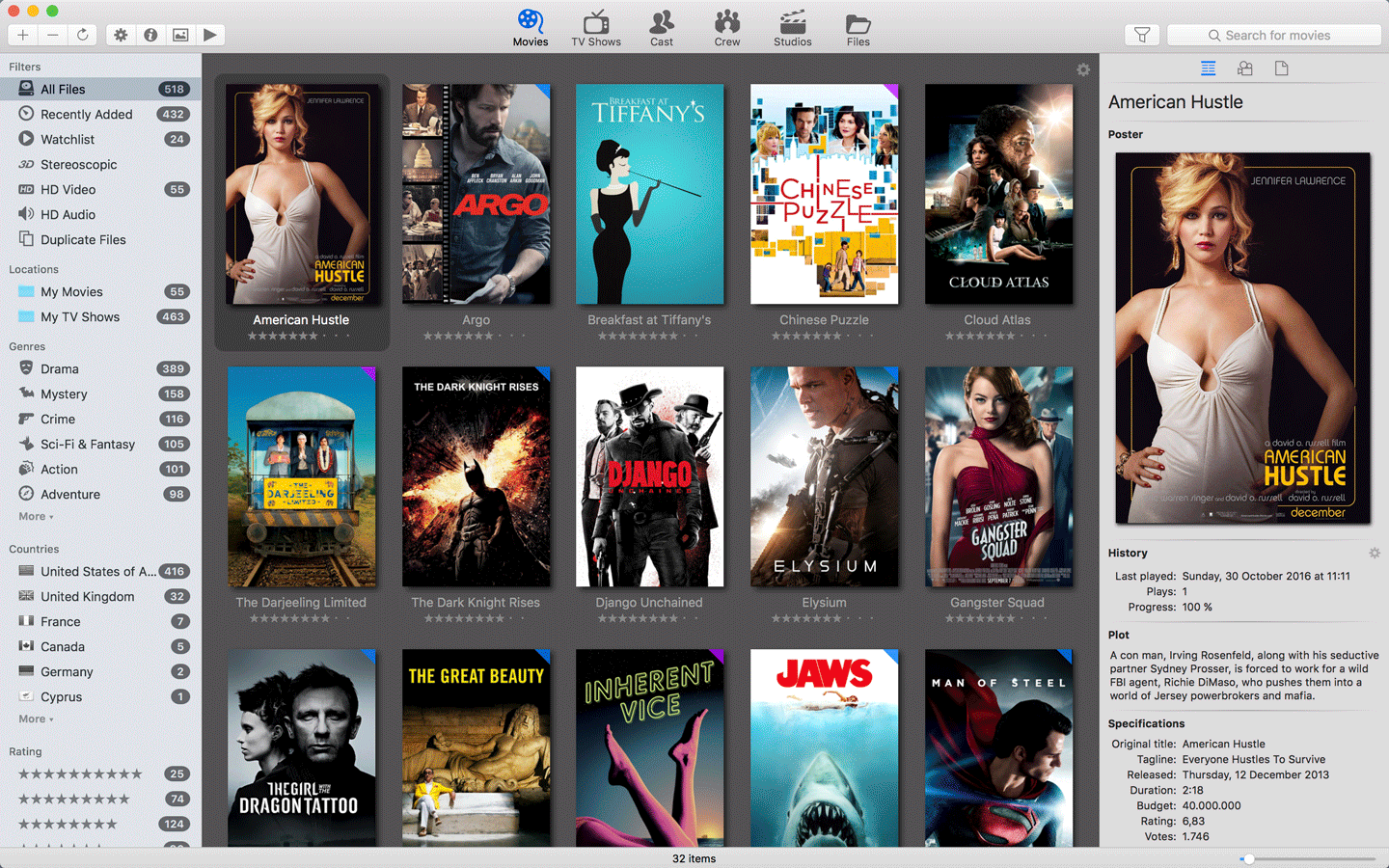 Get an in-depth look.
Press G on the keyboard to open the unique Gallery view, which let you browse through posters, photos and artwork of movies, cast and crew. This view is also the starting point to replace a movie thumbnail with an alternative one.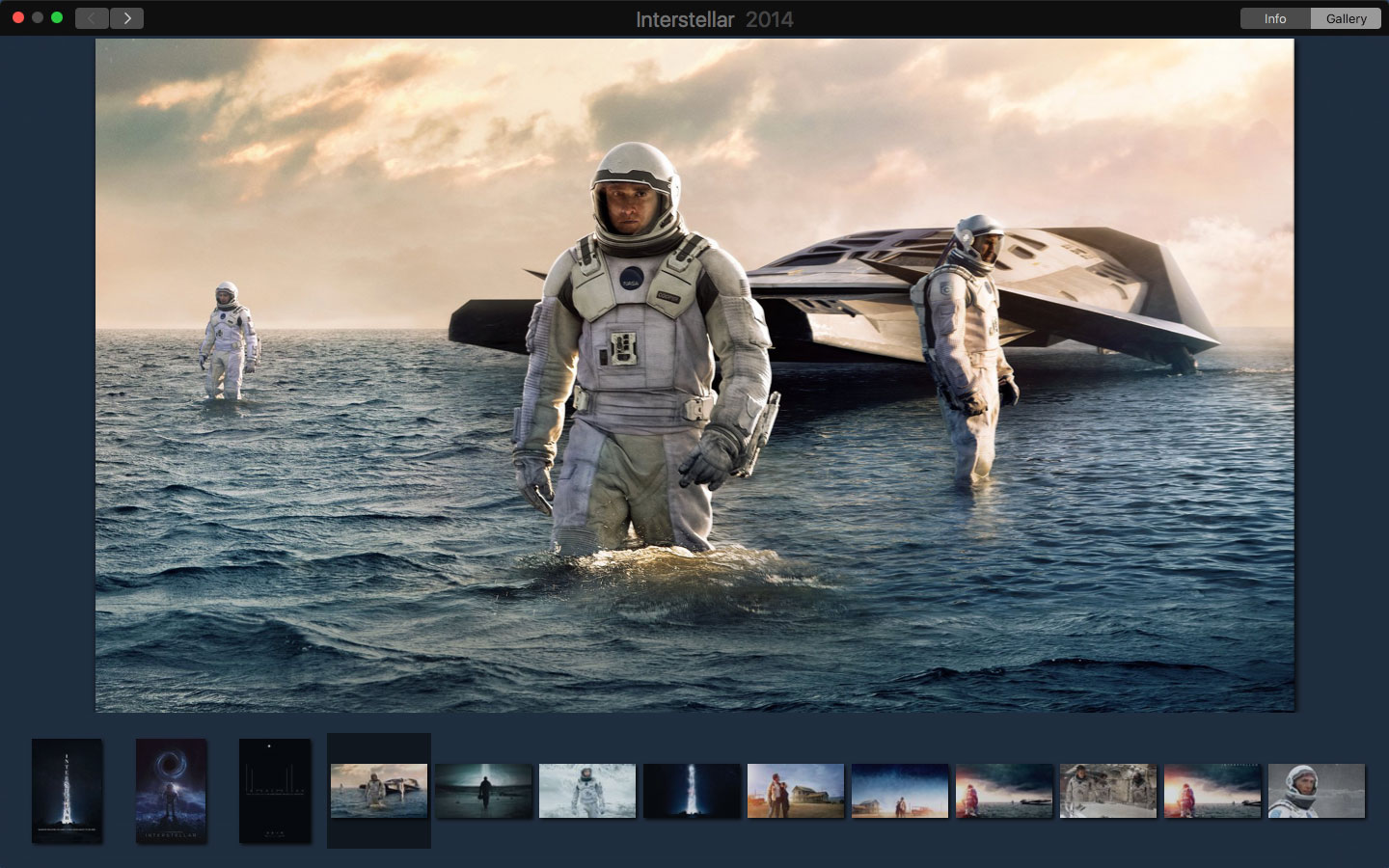 Find your movies fast and easy.
The search box on top of the app is your number one friend to find your movies fast. The search result is updated real-time while you type. Depending of the active view, you can search on movie title, actor name, director name, any other crew member, studio name and file name. The highly customizable sidebar enables you to filter your collection on criteria like file location, genres, countries, rating and much more.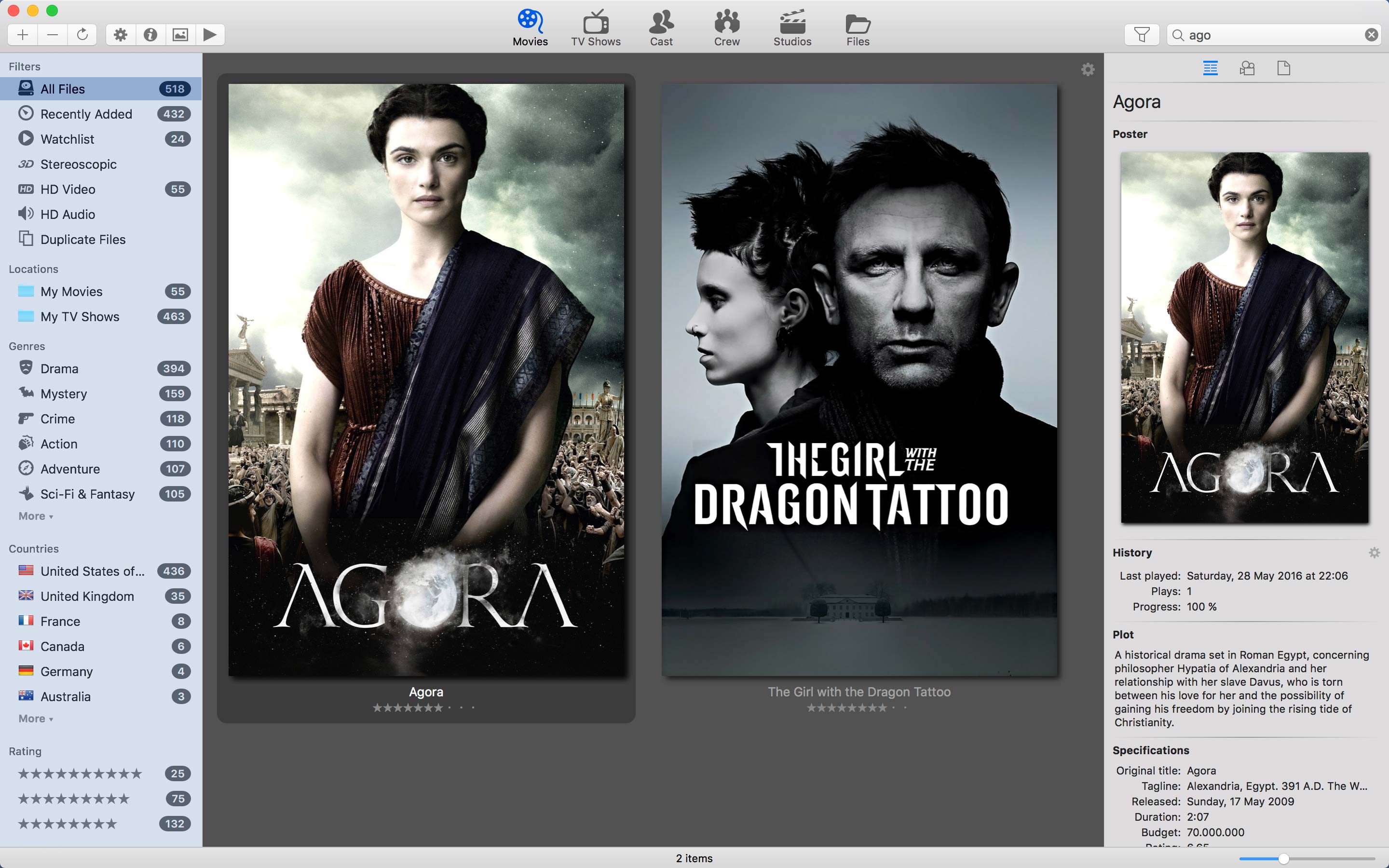 TV Shows Add-on
If you like TV Shows you'll definitely love the TV Shows Add-on. This extends Movie Explorer with full support for TV Shows, including Watched status, History filters, automatic Watchlist and Trakt integration. The TV Shows Add-on is available as an In-app purchase.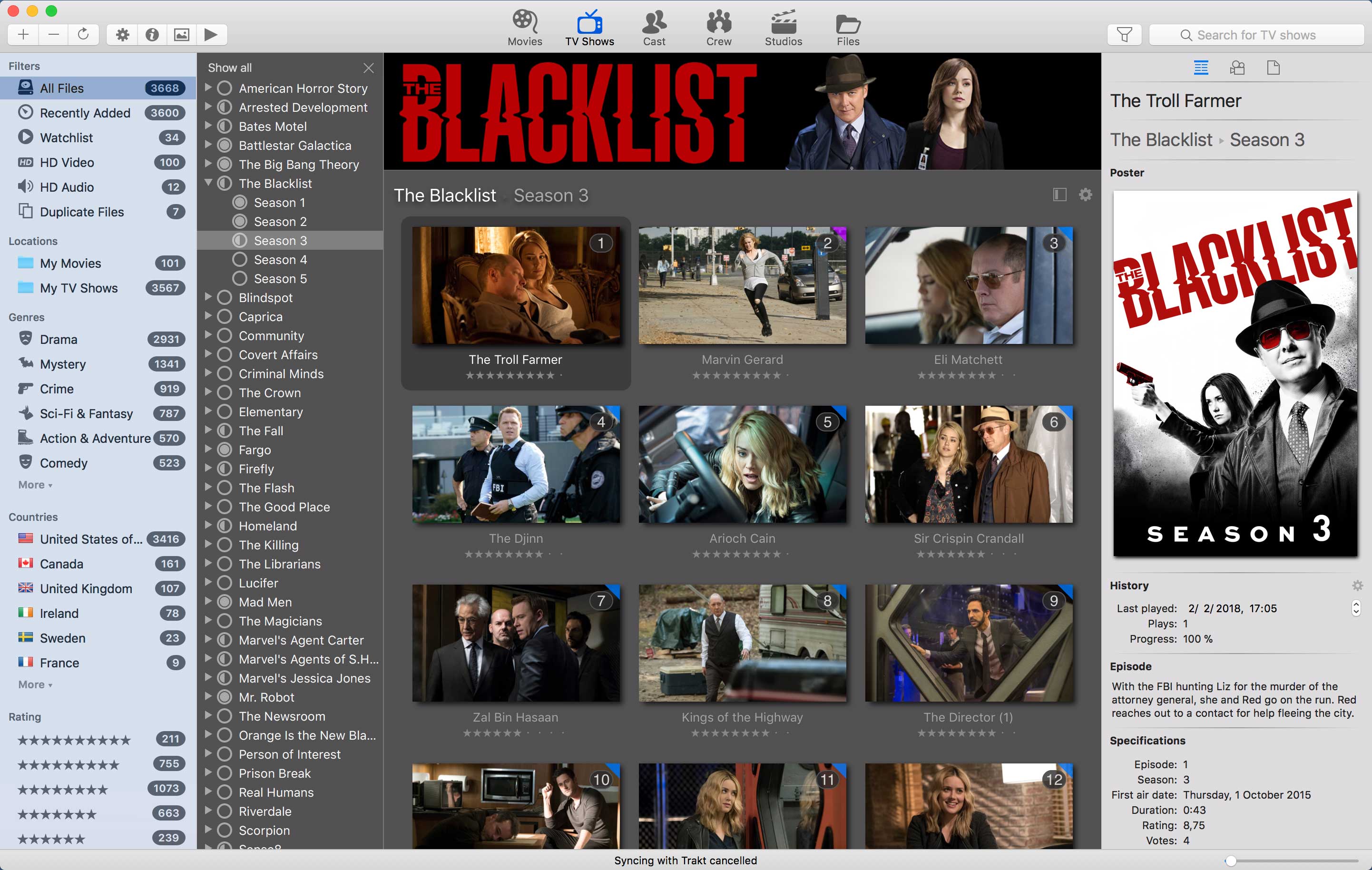 Be nerdy about your files.
The Files view shows all media files within your catalog accompanied with technical info such as encoding format, bit rate, video format, resolution, bit depth and audio specifications.
The Subtitles section in the Inspector shows both embedded and external subtitles of the selected file. In the Preferences of Movie Explorer you can even set a filter to show only the language of your preference. The Subtitles column shows a green icon when subtitles are available for your preferred language.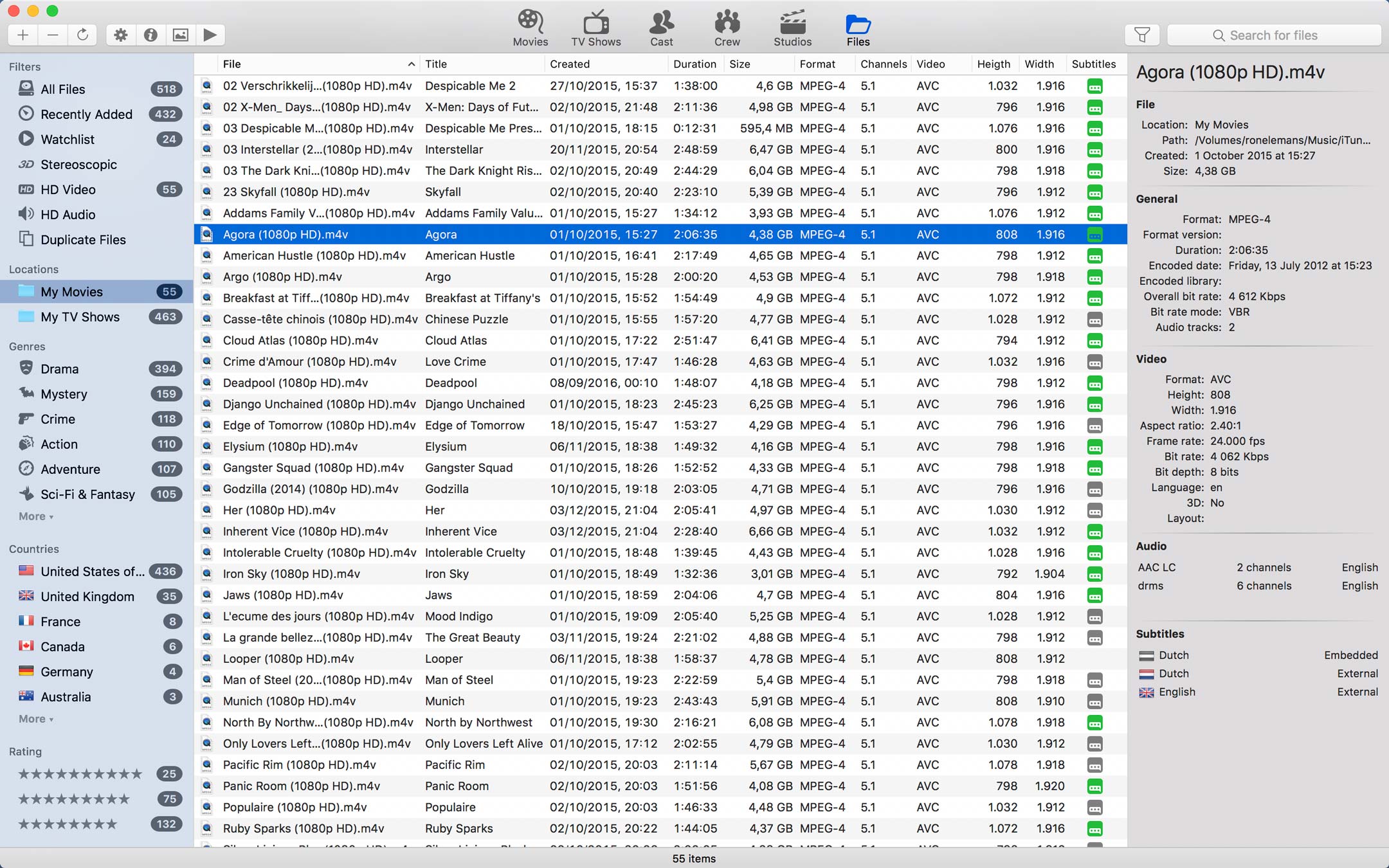 Use any player to start.
Double-click any movie in Movie Explorer and it will be opened by the default associated app. By using the right click context menu, you can choose any video player installed on your Mac for opening a selected movie.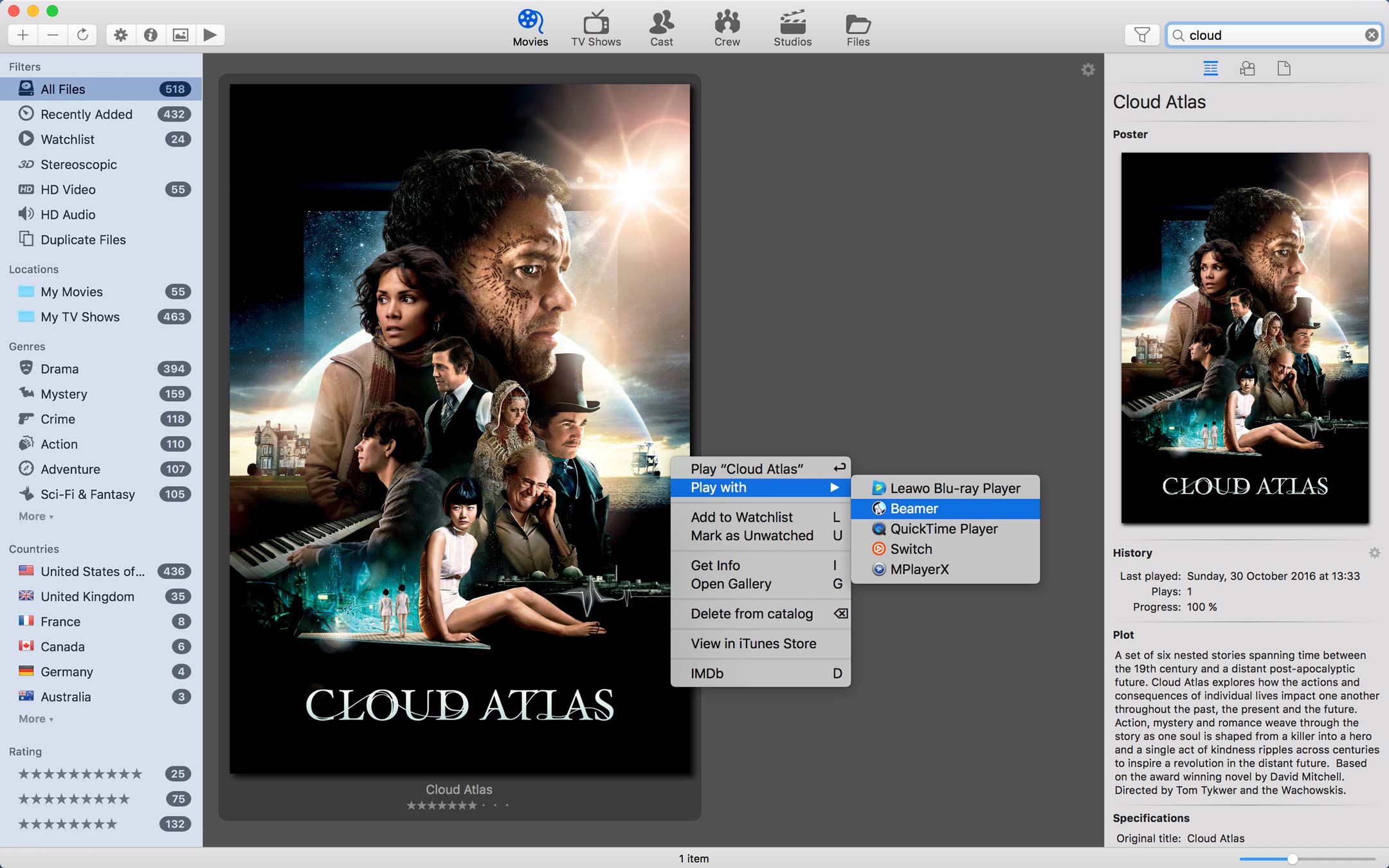 Get localized, be multilingual.
You can easily adjust the language used for movie and TV show titles, overviews, genres and poster art. There is even an update function to update a full catalog from one language into another language.
Availability of localized movie data cannot be guaranteed for all languages. Therefore you can also set a second language as fallback setting.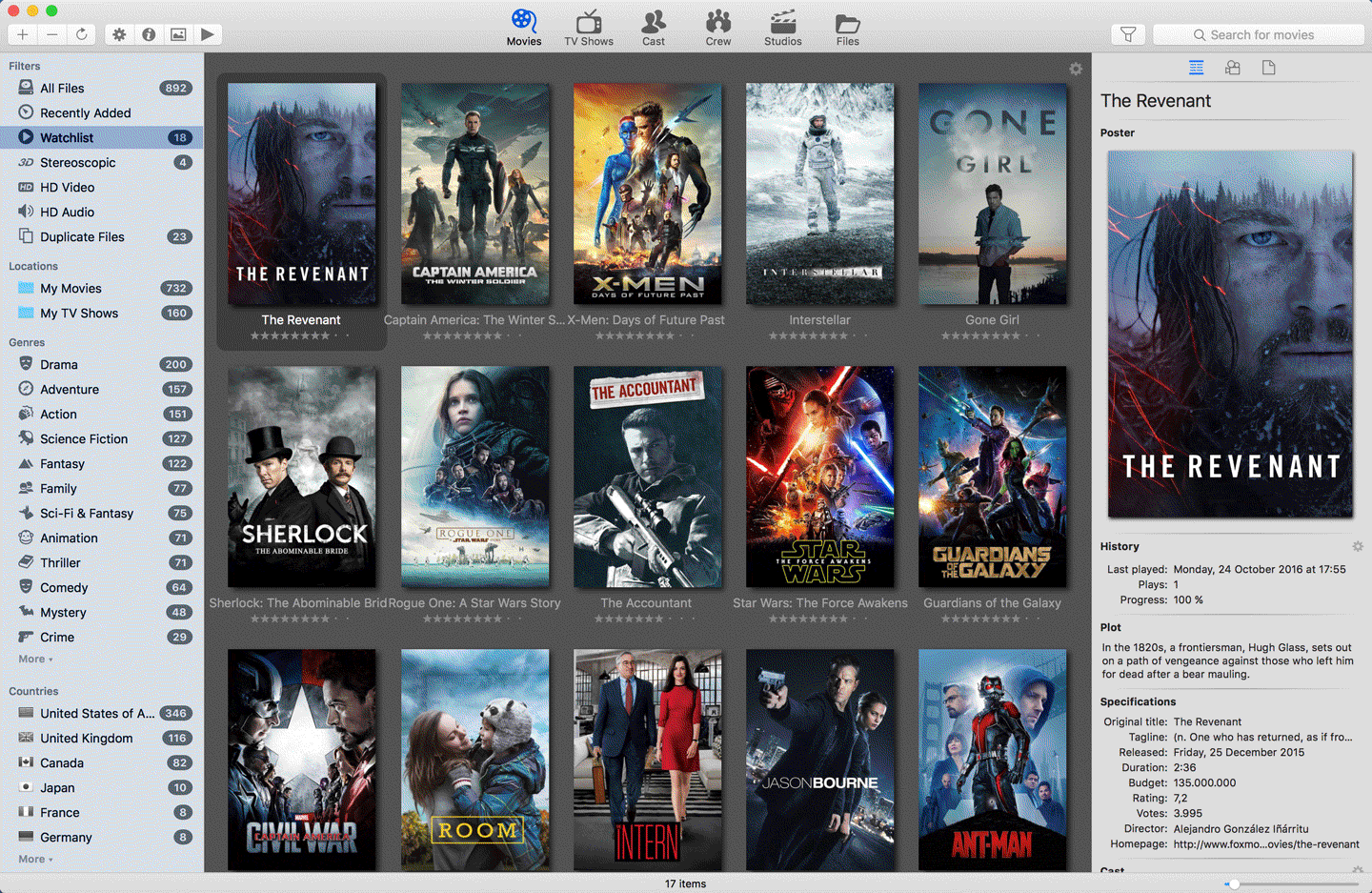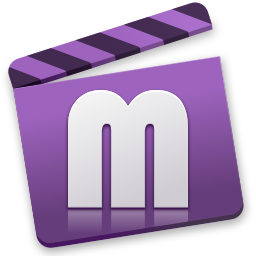 Start exploring now
Make yourself happy and download Movie Explorer today. It's free! Start enjoying your movie files in a total new way.