Movie Explorer 1.8.4: Folder name extraction, and more
Version 1.8.4 of Movie Explorer contains bug fixes and some new features.
New and improved
The following features are new or improved:
New option Use folder name for TV show matching. If you enable this option, the folder name will be used to extract the TV show name when you scan a source location with TV show files. This option can be found in the Files section of the Movie Explorer preferences. Please read section Add files › TV Show file naming conventions › Folder name extraction in the Help for more info.
Improved support for the system Sidebar icon setting. This setting is part of the General settings in the System Preferences of your Mac.
The original title is now included in the search query when you search for movies or TV shows. So if you search for a French movie for example, you can find it by either the original French or the translated English title.
New option Enable debug modus when scanning files. When enabled, each scanned file is saved to the database before technical or movie metadata is retrieved. If Movie Explorer crashes during a file scan, you can find the problematic file in the Files view by adding the new column Processed to the table view. Use the right-click context menu of a column header to add the new column. The new column will show whether a file is fully processed or not. A non-processed file after a scan indicates the problem maker.
Long file names and paths are now fully displayed in the inspector of the Files view, without any truncation or clipping.
Fixed and solved
The following bugs and problems have been fixed:
Fixed a crash caused by incomplete TMDb data. During a ~72 hour time window in early April, a bug in TMDb caused problems with all TV shows that were edited in that period. Since then a large part of the affected data has been fixed, but to prevent any further crashes in Movie Explorer related to this issue, a workaround has been implemented. This may result in TV show data with incomplete cast or crew data.
The Match dialog doesn't show non-existent episodes anymore.
Solved some crashes related to changing views in the app after updating data.
Fixed a disappearing keystroke issue when starting a search in the Studios view.
Files in the inspector of the Movies view are now properly sorted.
When you open a movie or episode with multiple related files, the first alphabetically sorted candidate will now be played.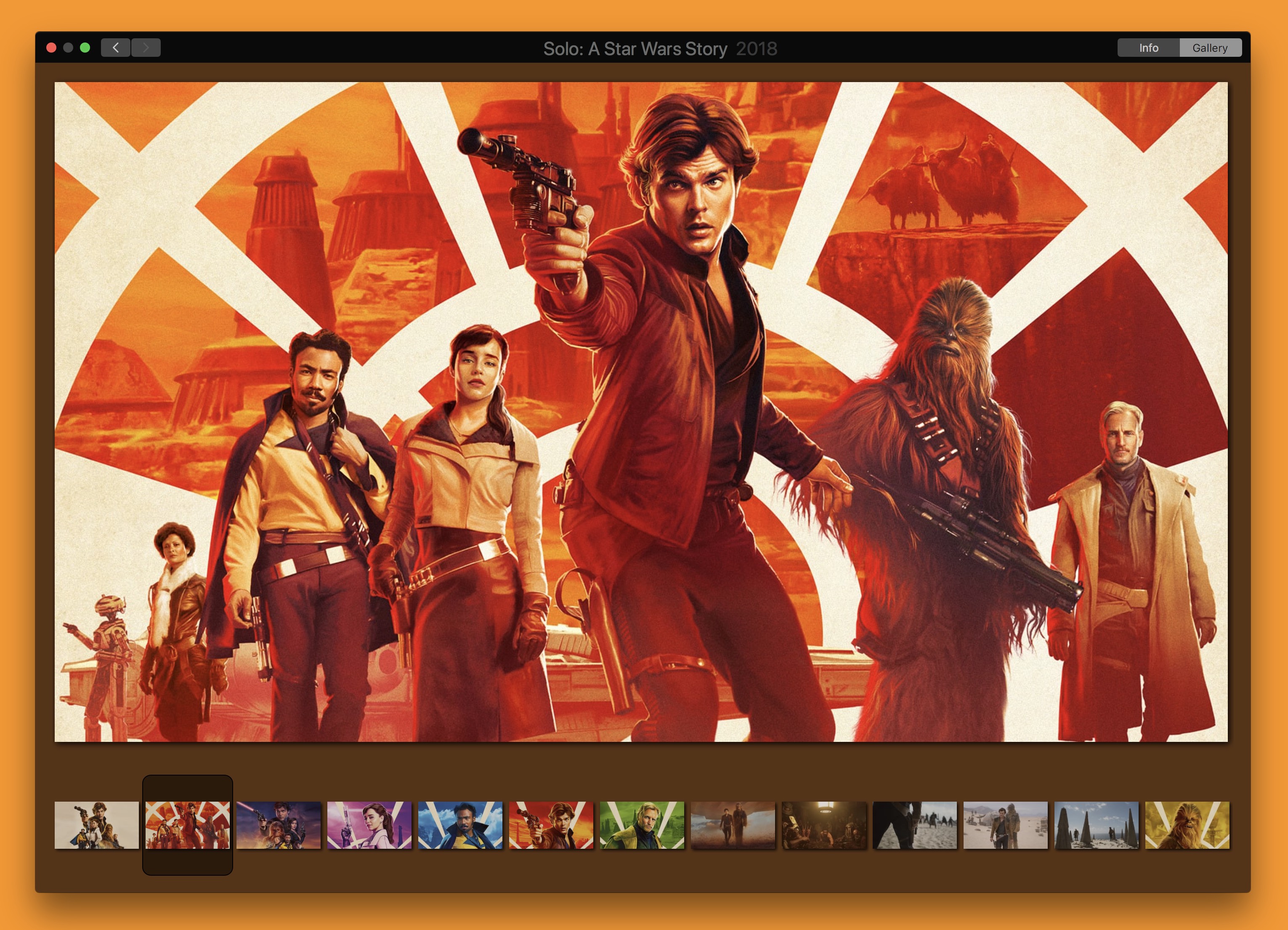 More ⭐️⭐️⭐️⭐️⭐️ needed!
To enhance the visibility of Movie Explorer in the Mac App Store, as in being displayed with the eye-catching orange rating stars, we need still some more ratings. To be displayed with the said stars, we need at least 5 ratings per country. So if you like Movie Explorer, spend a few moments to leave a rating or review. Thank you!