Download Buddy 1.9: Mojave compatibility improvements
Good old Download Buddy has been updated in order to be and hopefully stay compatible with Mojave. There are no big new features added, only fixes and some necessary system updates. Because nearly all changes are related to Mojave, the minimum required version of macOS is now 10.14. Users of older macOS versions can still download older compatible versions of Download Buddy.
Dark Modus
Mojave Dark Modus is now supported in all windows and views of Download Buddy. We have implemented this as much as possible according to Apple's guidelines. If you still see some small things that need to be improved, then please let us know.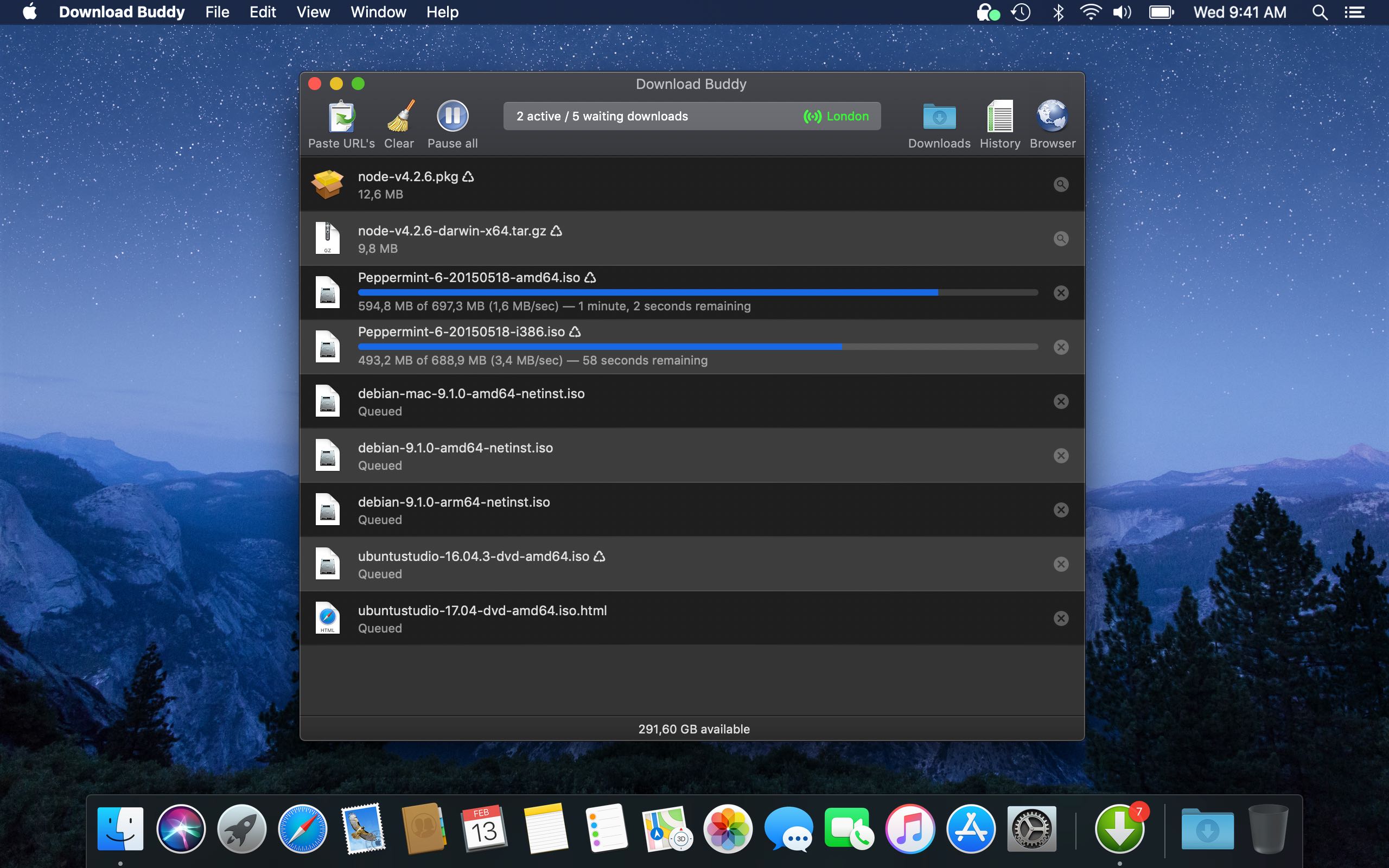 Touch Bar
The Touch Bar of recent MacBook Pro's is now supported in all main windows of Download Buddy. In the main download window for example, the Touch Bar is quite similar to the window toolbar, including the status panel with the global download status indicator button with access to the Download History window, and the connection status indicator button. When you have purchased the Net Radar Add-on, the connection status indicator on the Touch Bar will show the geographical location of your IP address, the indicator itself will be colored conform the current security status of the connection.

Fixed pausing and resuming
The previous version of Download Buddy crashed on the latest versions of macOS 10.14 when you tried to pause a download. Resuming downloads after restarting the app or your Mac also didn't work as designed. This has now all been fixed. Resuming incomplete downloads works now better than ever, also when used together with the Net Radar Add-on module.
Updated Browser
The internal browser of Download Buddy has also been updated. The GUI has been modernized a bit, and the browser control has been replaced by a contemporary faster component.