Net Radar
The first VPN monitor for Mac that double-checks the status of your VPN connection.

Safety first
When you use a VPN connection, you want to be 100% sure that it's working as expected. Net Radar gives you insight in the real status of your VPN connection.
Easy to setup
Thanks to the Setup Assistant you can set up Net Radar with just a few easy clicks. In most cases Net Radar will be up and running within one minute.
Communicative
Net Radar uses clear unmistakable colors, symbols and warnings to indicate the current status of your private Internet connection.
Trust is good.
But control is better.
Even if your VPN connection indicates that it's fully working, you never know for sure if that's really the case without a second opinion. That's where Net Radar comes in. Net Radar monitors your VPN connection status 'inside' your Mac by tracking VPN specific network configuration changes. After each change it uses an external GeoIP service to look at your Internet connection from the 'outside'. When both sides indicate a working VPN connection, then Net Radar will treat the connection as safe. Otherwise a clear warning will be shown.
Easy setup.
Just a few clicks.
The Net Radar Setup Assistant helps you configuring your VPN monitor in a few simple steps. In the first step, you must decide whether you want to use the VPN monitoring feature or that you simply want to use the geo-location function. In the next step, you have to select a GeoIp server from a list that matches your current geographical location. You do this while your VPN is off. The resulting data will be used as a baseline for VPN monitoring. In the last steps you have to start your VPN, to check the correct working of the chosen GeoIp server. And that's all.
Get informed.
On time.
As soon as Net Radar suspects a non working VPN connection, you will be informed immediately. You can choose to be alerted with a notification from the notification center, or by the info popup expanding from the menu bar, or by a modal dialog.
Adjustable.
To your personal taste.
The Preferences panel let you adjust all important aspects of Net Radar. You can choose to automatically start Net Radar after login. The way Net Radar should warn you can be set. The look-and-feel of the map on the popup can be changed. And it allows you also to tweak some more advanced settings, to make sure that Net Radar works perfectly together with your VPN service.
Net Radar Editions
Net Radar is available as iOS app, as discussed on this page, as macOS app and as add-on in Download Buddy. This matrix compares the three editions:
Feature
Net Radar


iOS edition

Net Radar


macOS edition

Net Radar


add-on

Detects and shows the status of your VPN connection
✓
✓
✓
Shows public IP address and geographical location of your internet connection
✓
✓
✓
Works with OpenVPN, PPTP, L2TP, IPSec, WireGuard and IKEv2 connections
✓
✓
✓
Monitors your internet connection in the background
Limited
✓
✓
Built-in logging console
✓
Today widget with essential connection data
✓
Shows a modal warning when your VPN connection goes down
✓
Stops all active downloads in Download Buddy when your VPN connection goes down
✓
Available in the App Store
✓
Available in the Mac App Store
✓
Available in the Betamagic Store
✓
Available as In-app purchase in Download Buddy
✓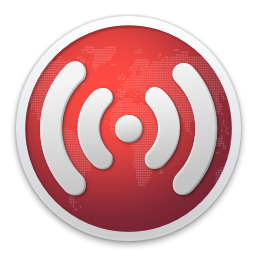 Stop doubting
Put a radar on your Internet connection now.
Also available on the Mac App Store.